DemeTECH is known for its innovative wound closure medical devices such as surgical sutures and hernia mesh. When the COVID-19 crisis first struck, DemeTECH ramped up production of American-made surgical masks and expanded to produce N95 respirators. Called DemeMASK, the collection utilizes only the highest-grade, American-made raw materials. All aspects of the operation are USA-based, from the fabric to the packaging and extending to the machinery used in the factory. This domestic production reduces dependency on obtaining PPE from foreign countries and companies, which was a big issue when the virus first spread in the United States and PPE was nearly impossible for medical staff and consumers to find.
"As a US medical device manufacturer, but more importantly as Americans, we felt compelled to assist in any way we could during this devastating global pandemic," says Luis Arguello Jr., Vice President of DemeTECH. "We are proud to be producing American-made surgical masks and now, NIOSH-approved N95 respirators, and are the only facility to do so in Florida. We have greatly expanded our production and staffing to meet the demands that COVID-19 has placed on our heroes in the medical community."
DemeTECH produces multiple styles of PPE, including ASTM Level 3 Surgical Masks, featuring a three-layer construction, which offers high protection against fluids and airborne particles and bacteria with bi-directional airflow for extra breathability. The NIOSH-approved N95 respirators boast five layers of protection, including an adjustable nose clip for a secure fit, padded nasal foam, dual straps, and a strong, rigid outer shell to prevent it from collapsing on the wearer's face. They are designed to filter at least 95 percent of airborne particles, including bacterial particles.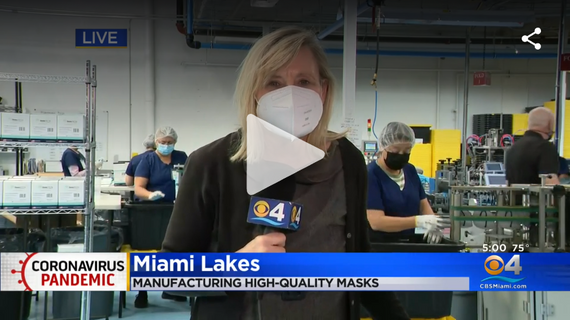 MIAMI (CBSMiami) – A South Florida company is ramping up production to meet the growing demand for masks and rapid test kits as omicron cases skyrocket. Miami Lakes-based Demetech is run by the...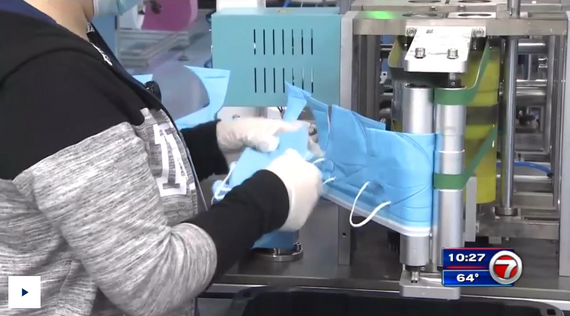 MIAMI LAKES, FLA. (WSVN) - COVID-19 home tests are in extremely short supply. Because of the omicron outbreak, they're hard to find at pharmacies. A South Florida factory is cranking out the coveted...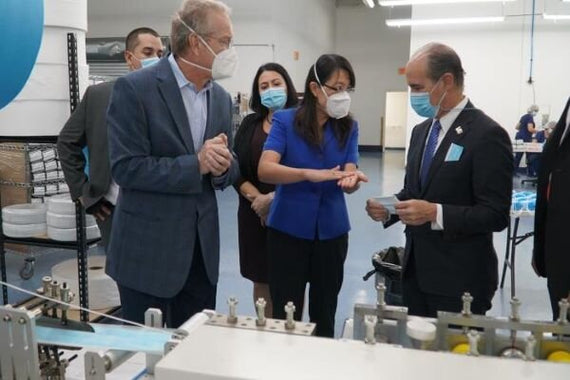 DemeTECH Corporation provides employment opportunity during COVID pandemic for more details see the following publication