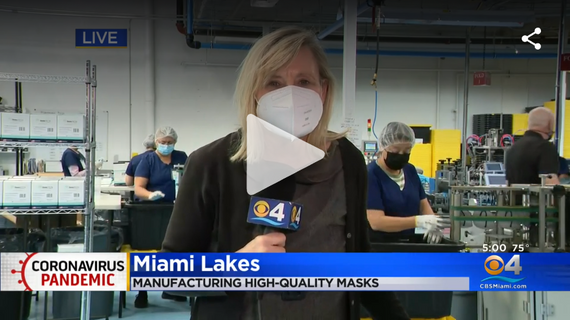 MIAMI (CBSMiami) – A South Florida company is ramping up production to meet the growing demand for masks and rapid test kits as omicron cases skyrocket. Miami Lakes-based Demetech is run by the...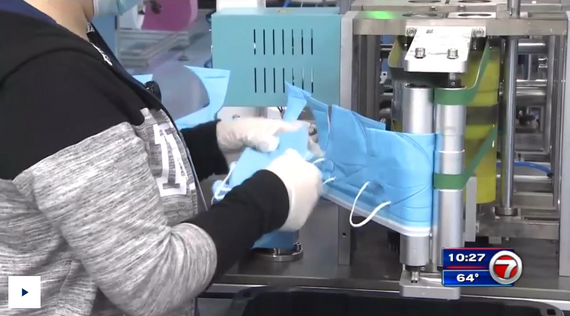 MIAMI LAKES, FLA. (WSVN) - COVID-19 home tests are in extremely short supply. Because of the omicron outbreak, they're hard to find at pharmacies. A South Florida factory is cranking out the coveted...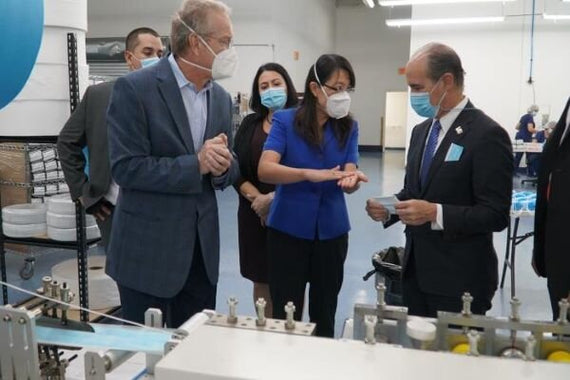 DemeTECH Corporation provides employment opportunity during COVID pandemic for more details see the following publication

You have all been very responsive and helpful to inquiries and after ordering several boxes of yours, I really like the feel and fit of your N95 masks and have also recommended your website to 2 friends looking for a good source for N95 masks.
Tuesday, December 21, 2021

Thank you DemeTECH
Just want to say thank you for making great quality masks and always having ample masks in stock and now for having Covid 19 Antigen tests available! I'm keeping an extra supply of antigen tests on hand and have help several friends already who needed an antigen test urgently but couldn't find them in the stores. I also appreciate your N95 masks. When I order from you I don't have to worry about potentially getting a counterfeit or subpar product
Thursday, Jan 13, 2022

Thank you Demetech
Hi, I just wanted to express thanks to DemeTECH for providing my wife and I PPE during this ongoing and never-ending Covid-19 pandemic. We first heard about DemeTECH from a NY Times article which highlighted sources for proper American-Made N95 masks, because sorry, we weren't going to trust our lives with the fakes on eBay and Amazon so we ordered direct. We have purchased N95, D95 and surgical masks from you as well as rapid test kits, kits that are not available anywhere here in the Boston metro in retail stores. The quality of your masks are great and very durable and the D95s are weirdly stylish as well.
Thursday, December 30, 2021